Latest Inspection Information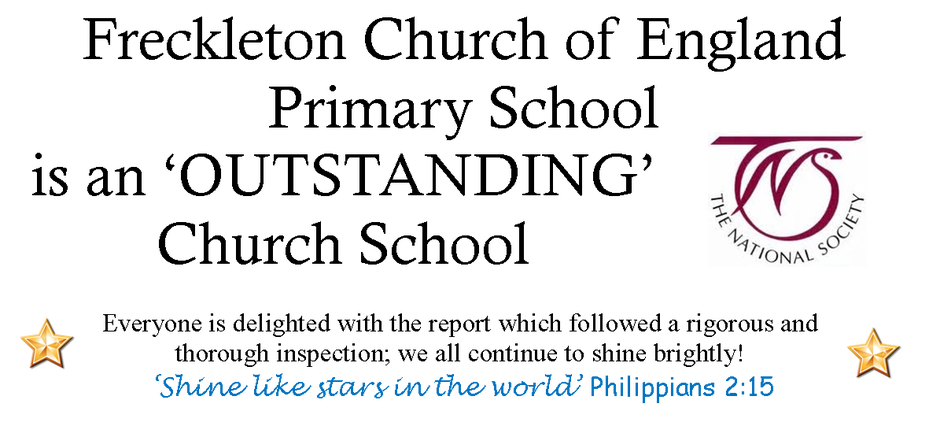 Key Findings:
The distinctiveness and effectiveness of Freckleton Primary as a Church of England school are outstanding
The headteacher gives outstanding Christian leadership and is supported wholeheartedly by all the staff. As a result, spiritual development and academic achievement have improved significantly during recent years.

Christian values are lived out in the excellent relationships in the school family. This results in exemplary behaviour.

Worship is central to the spiritual life of the school. It is sincere, vibrant and empowering, making a significant impact on spiritual development.

Religious education (RE) includes excellent teaching from the Bible and the children have a deep understanding of Christianity and Christian values.